Once your Bouq has been picked up and scanned by the courier, you will receive an email notification. Click "FOLLOW THAT BOUQ" and you will be directed to the most up-to-date tracking details. **See instructions below to sign up to receive text notifications for your Bouqs orders.**
You can also search for your tracking information here.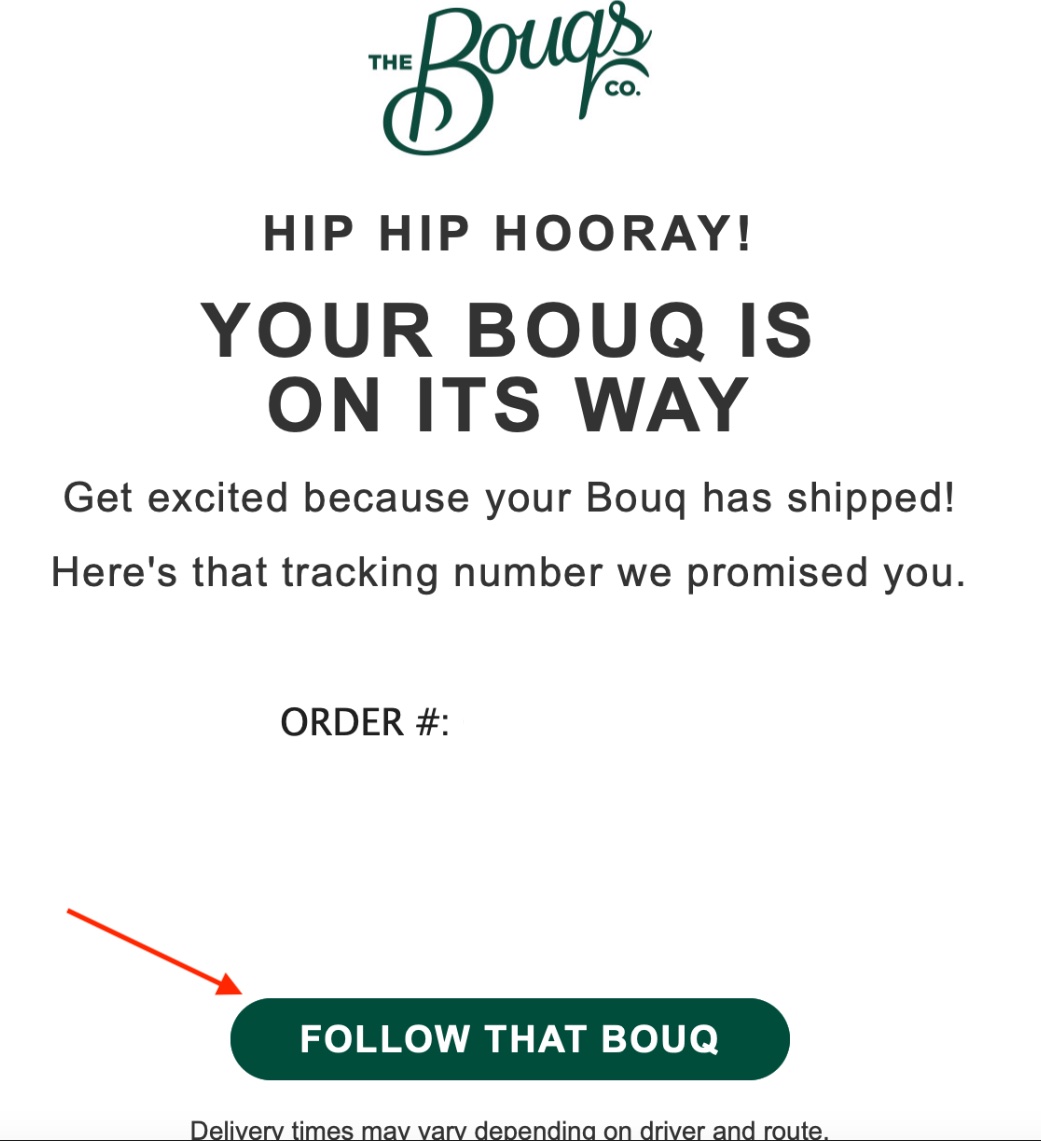 You will be directed to a new page that will display your order transit, FedEx tracking details, delivery notifications and even an opportunity to subscribe for monthly flowers.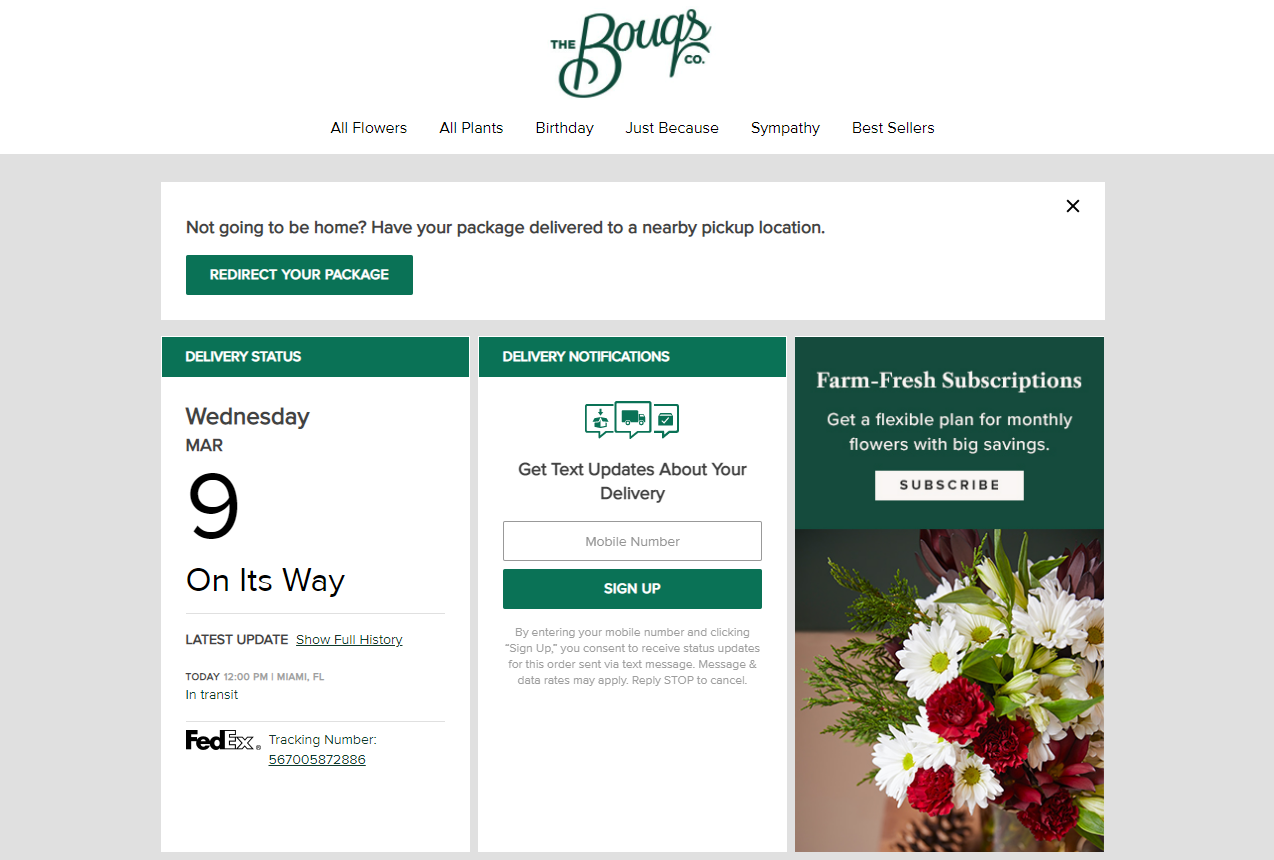 Text Alert Delivery Notifications: In the Delivery Notifications section, enter your cell phone number where it says "Mobile Number." Click the sign up button, sit back and relax while your Bouq makes its way to your final destination!