For care instructions specific to your flowers, please visit our Flower Care page.
 Avoid these mistakes with your fresh flowers
Bud (bloom) Count vs. Stem Count
Our arrangements are either made up of a count of blooms or a count of individual stems. Lilies, for example, have 3-4 flower blooms per stem while tulips will only have one per stem. If you're unsure how many flowers to expect just check out the details on the product page!
Some of our more popular flower types may seem smaller or greener than you were expecting which is normal! 
Tulips arrive in bud form and will look like bulbs. This is normal because they come straight from the source and will bloom beautifully with trim and some hydration. Since these flowers are top-heavy, they only need about 1-2 inches of water and trim to fit the vase. 
 Day 1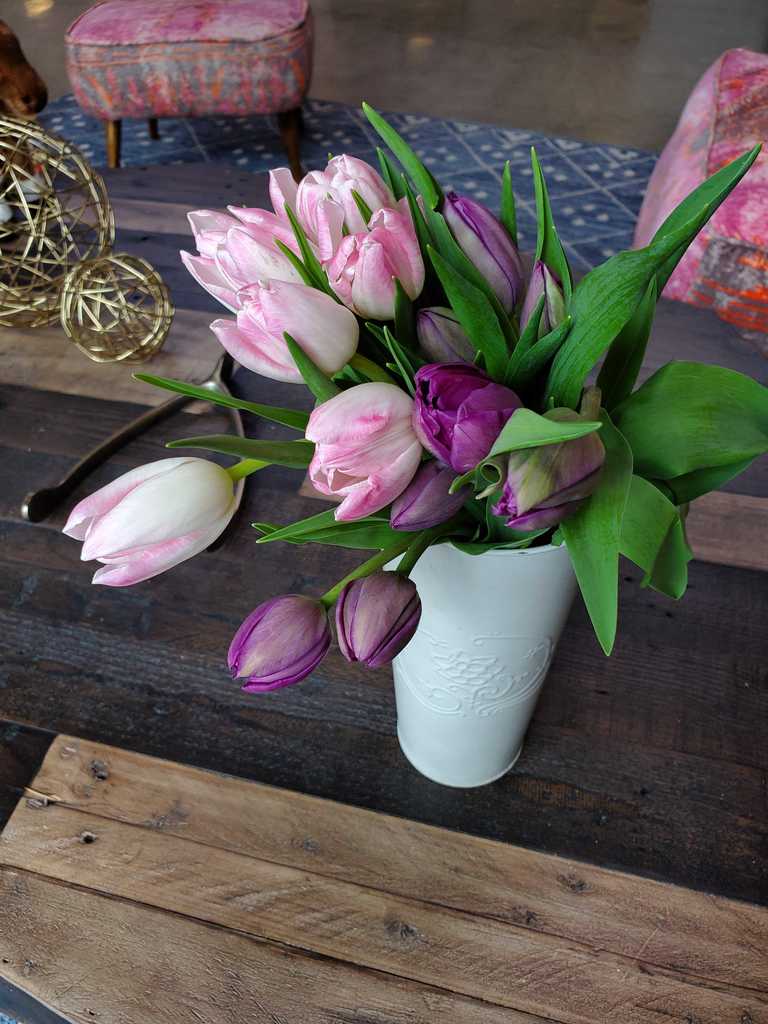 Day 2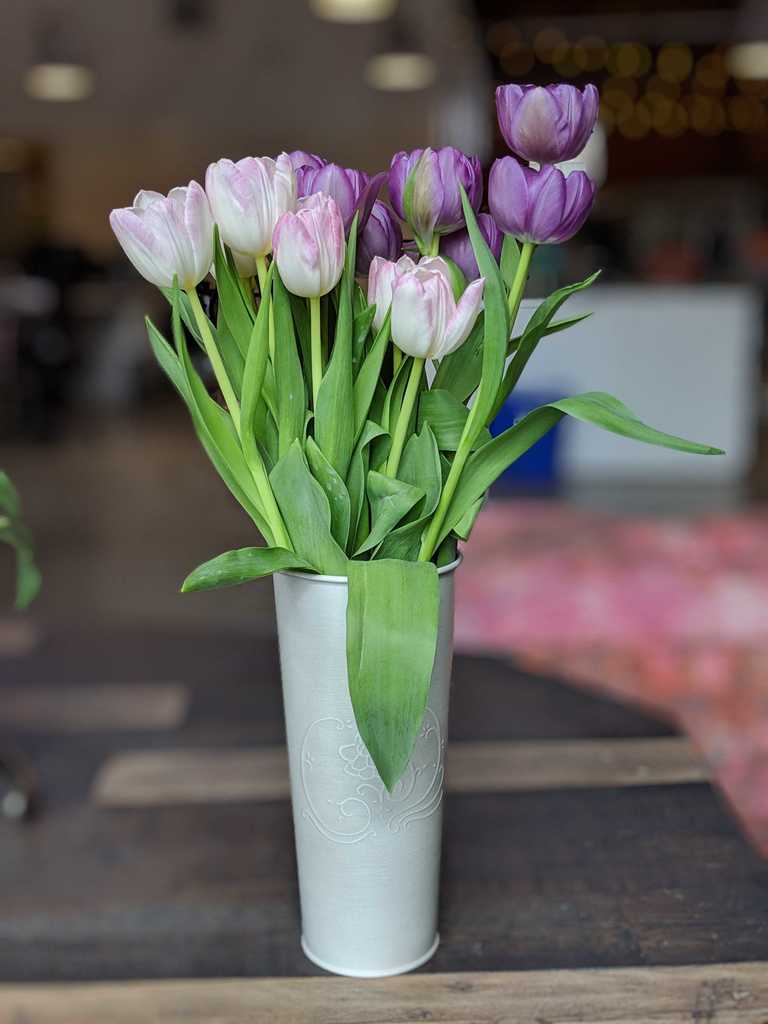 Ranunculus are a smaller bloom that take time to open. The bulbs may appear very small or droopy but they just need some hydration and a quick trim! Deluxe and grand sizes will arrive as 2-3 separate bouqs.
Deluxe Unboxing: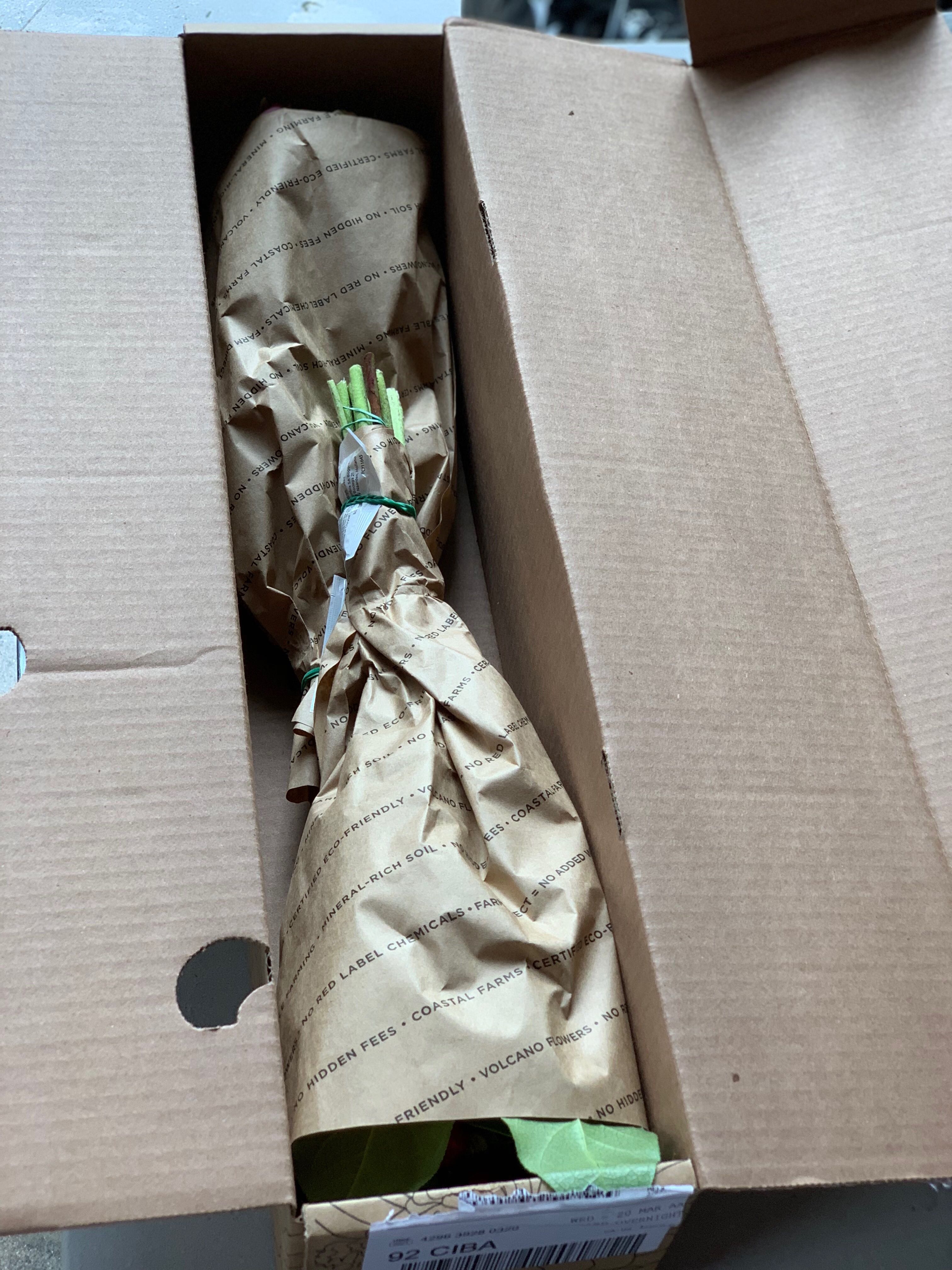 Day 1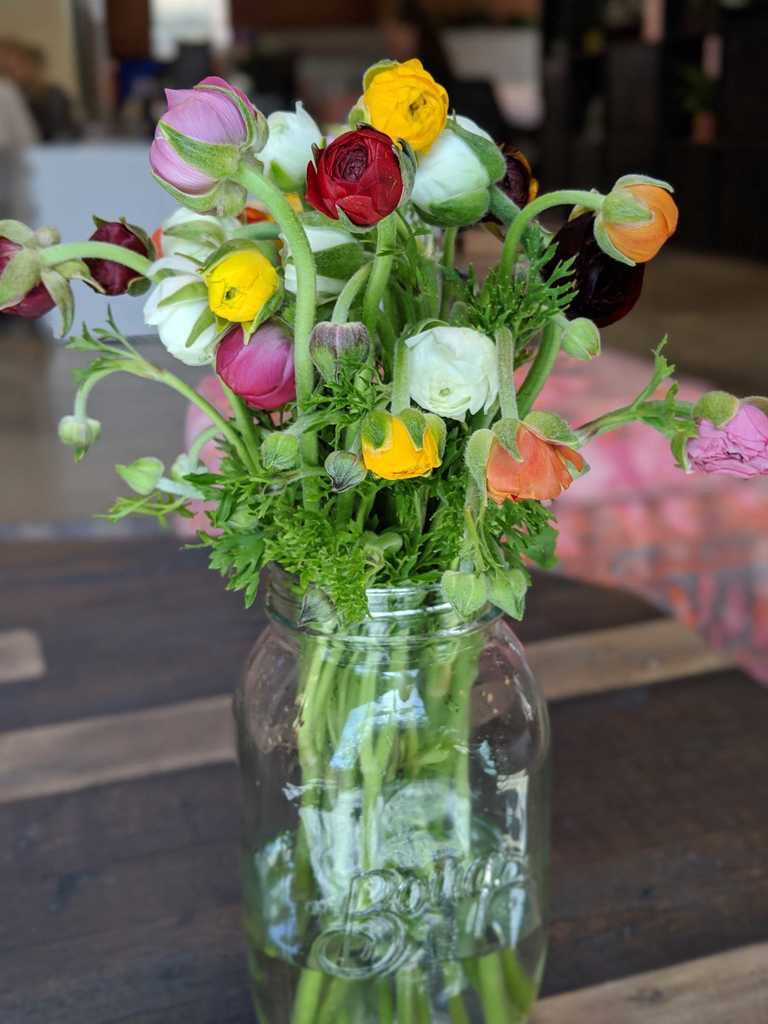 Day 2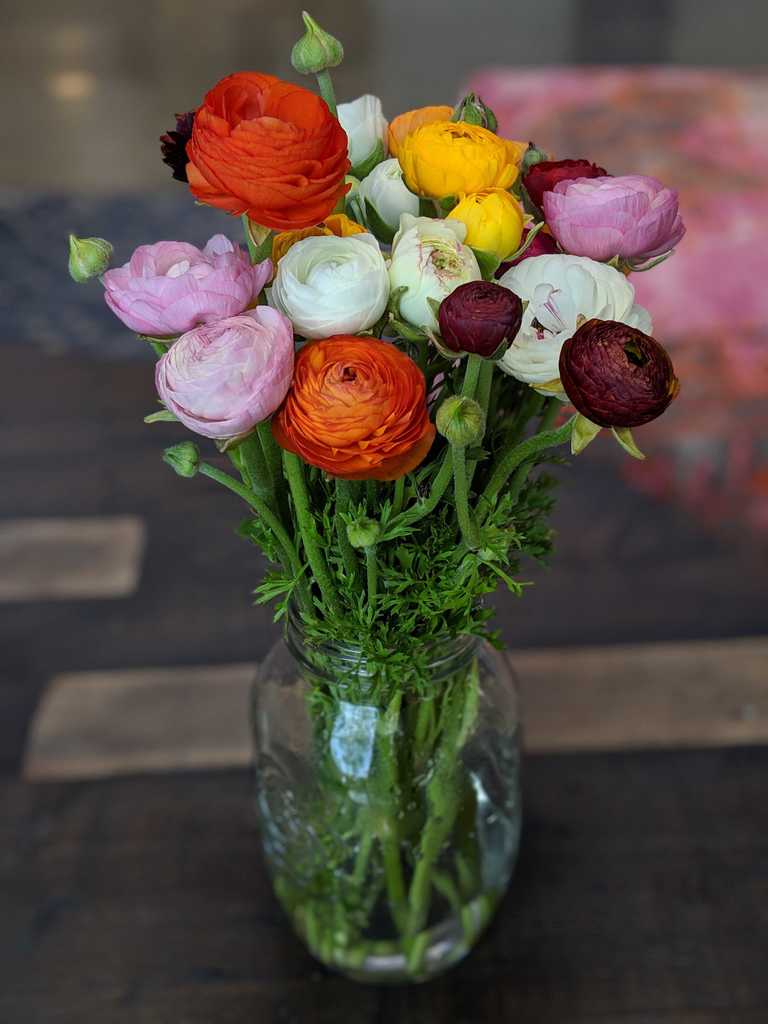 Day 5 - still blooming!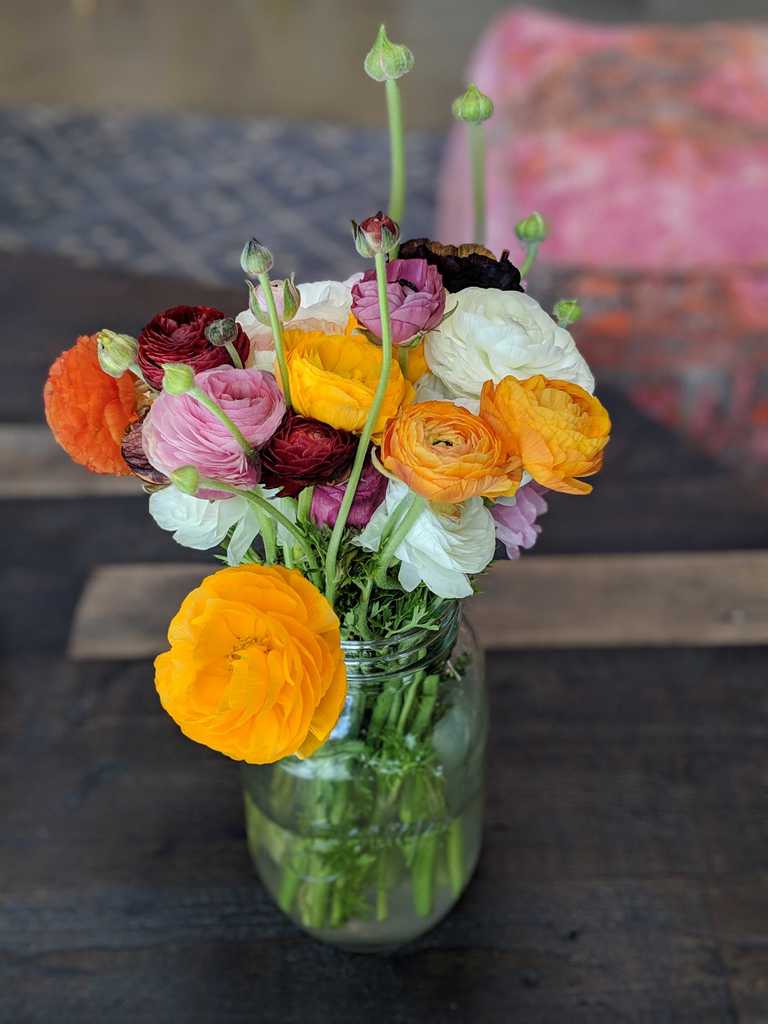 Alstroemeria blooms arrive slightly closed and also in bud form. Once they're trimmed and hydrated they'll bloom and last up to 2 weeks! Shades and color intensity may vary.
Day 1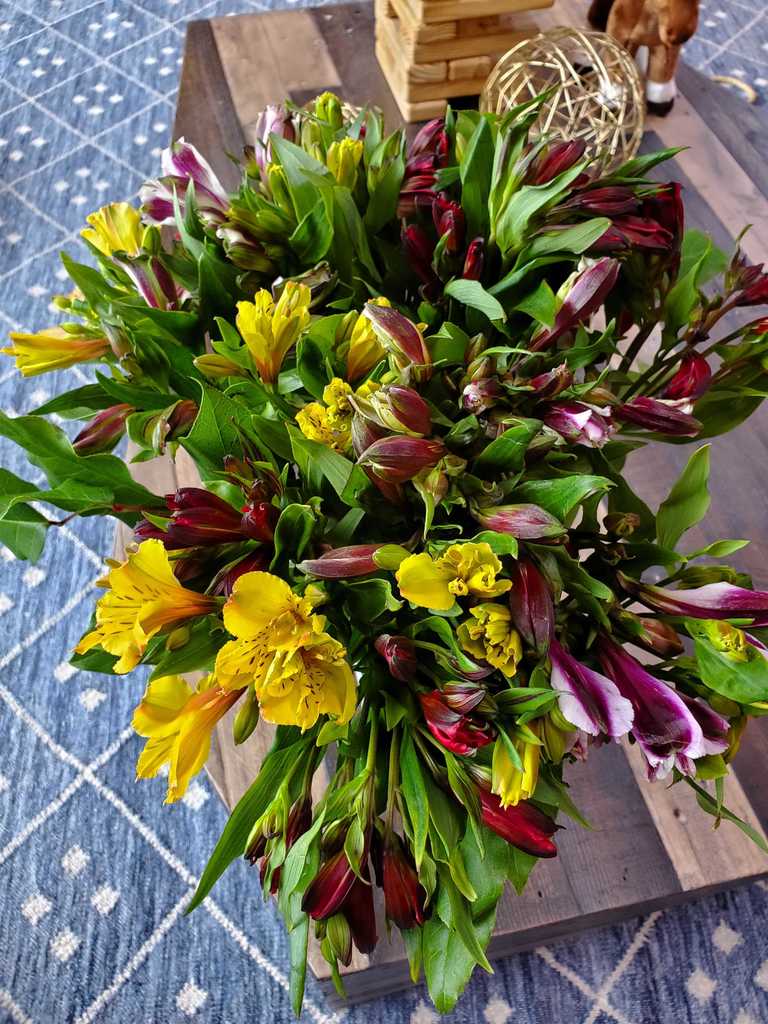 Day 2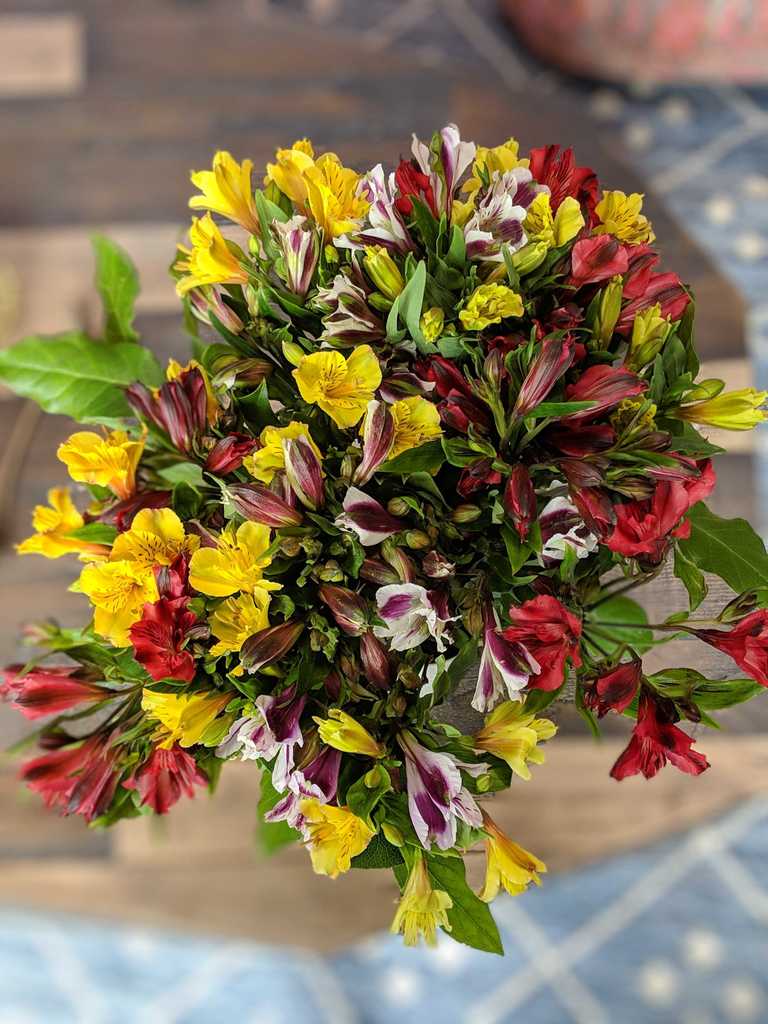 Day 3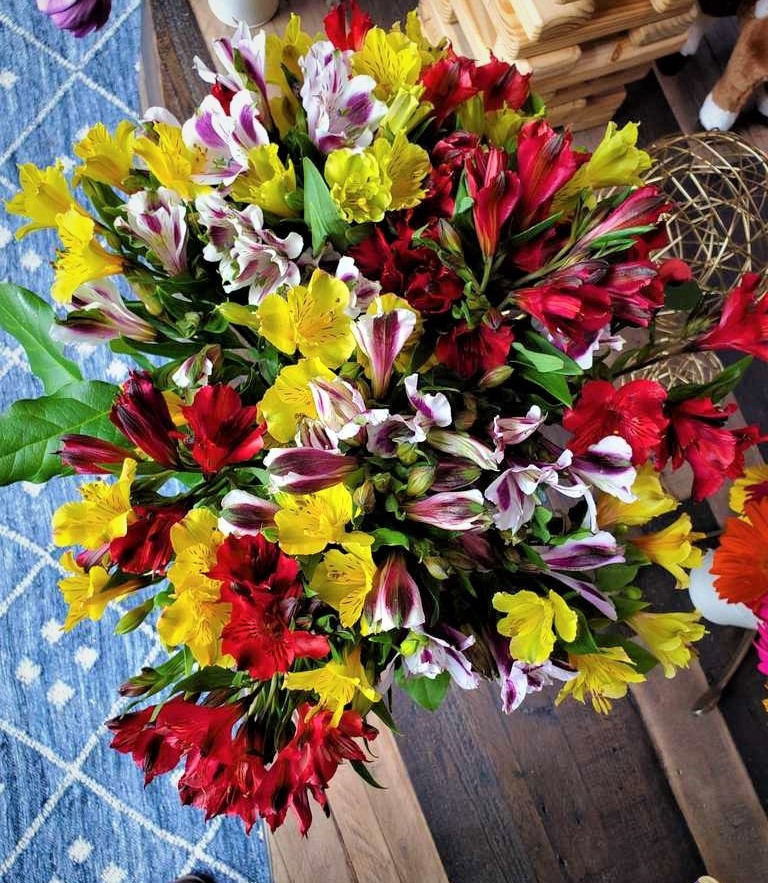 Lilies arrive in bud form for weeks of enjoyment. All buds should bloom, but it's normal if some do not bloom. 
Day 1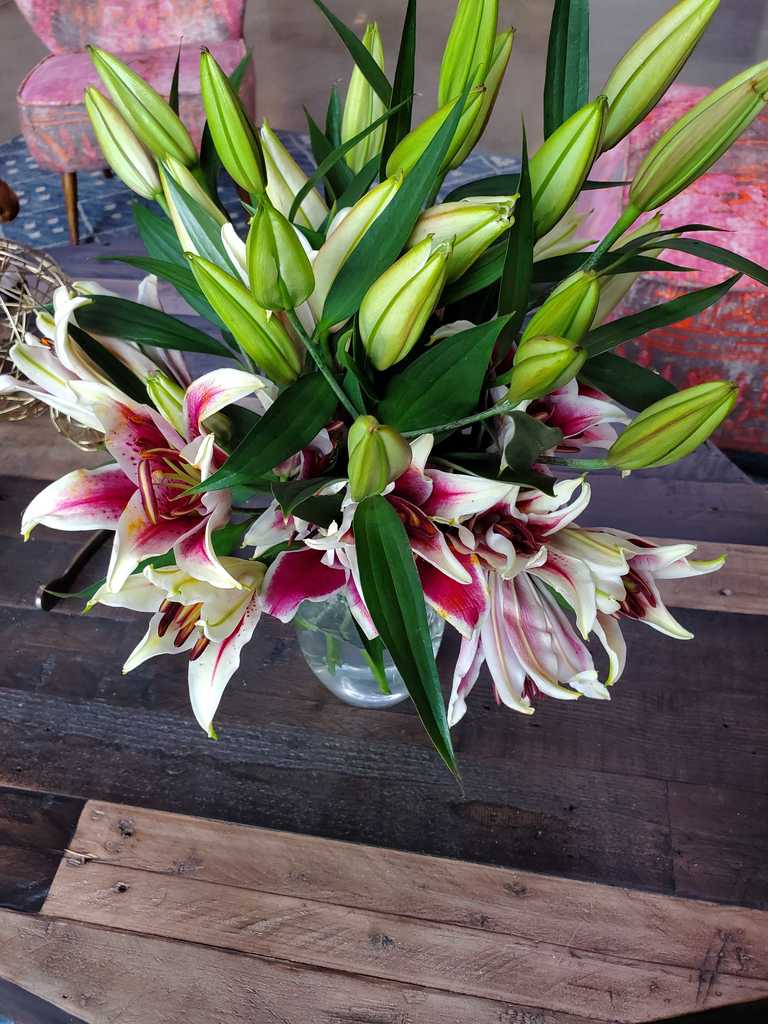 Day 2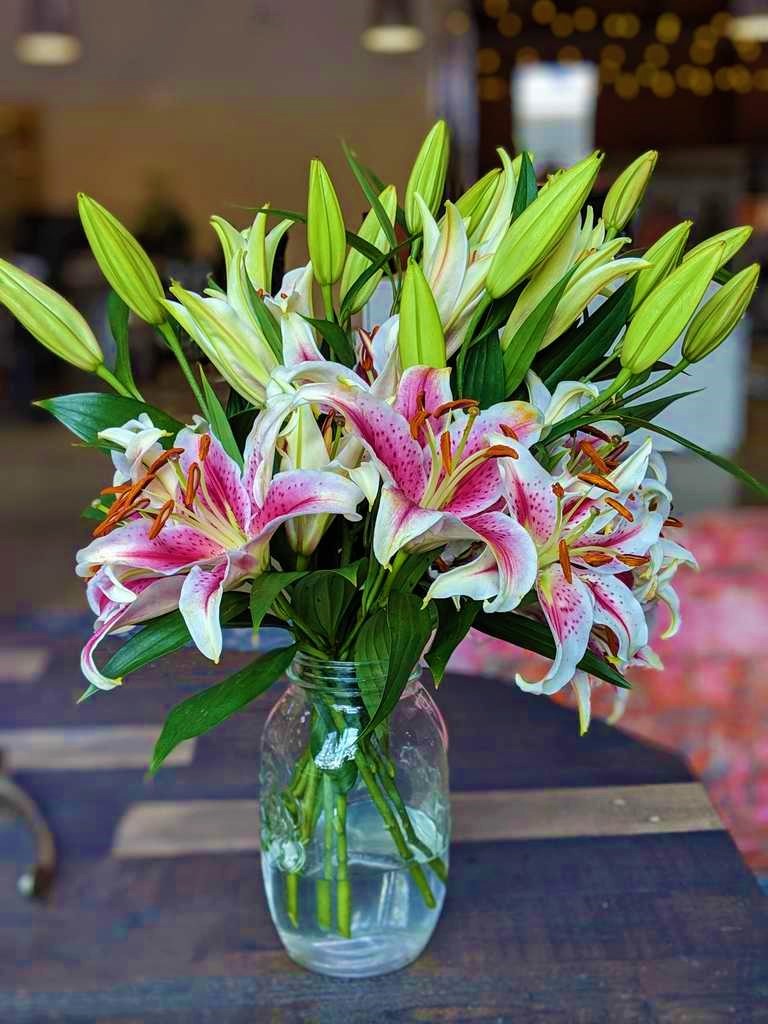 Daisies may arrive slightly droopy. This is normal as well and should perk up with a trim and hydration (just 2 inches!). Trim to the size of your vase since the stems need to be supported.
Day 1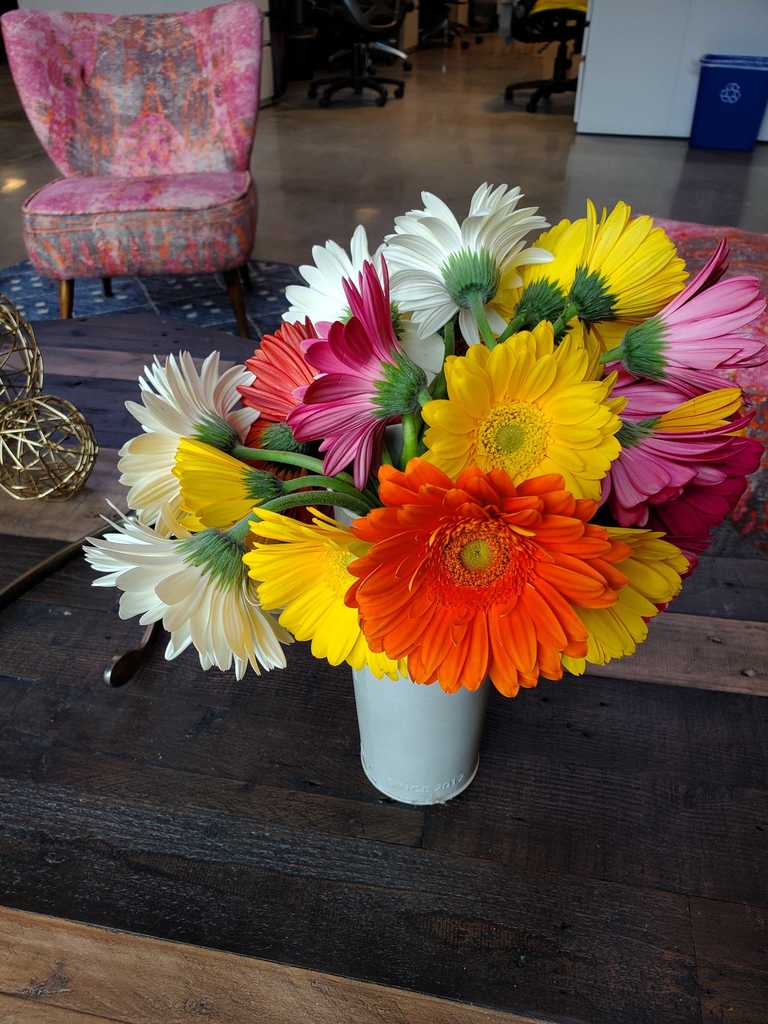 Day 2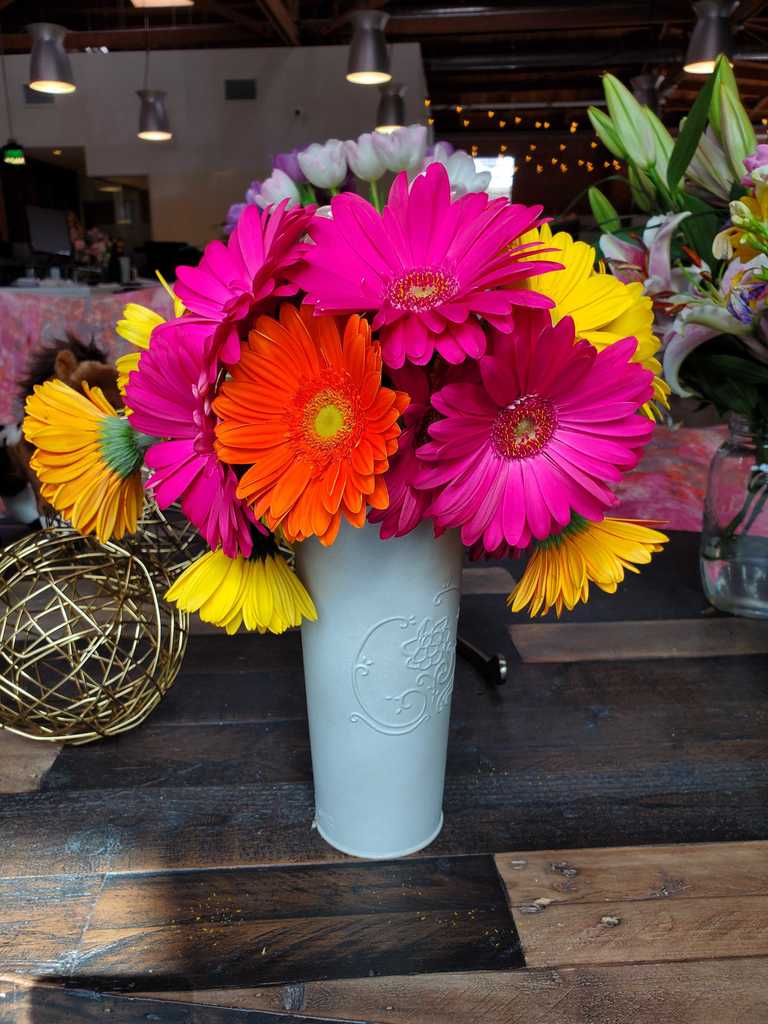 Day 3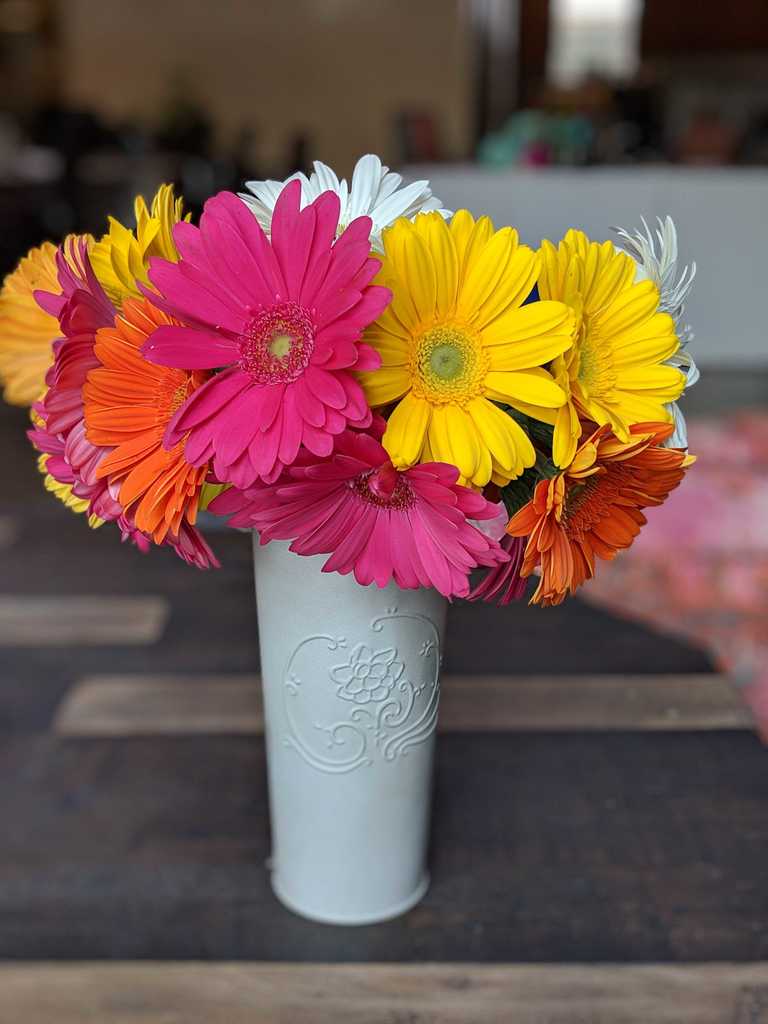 Peonies look like tiny bulbs when delivered which is totally normal! It may take between 1-2 days to fully open to reveal their soft, fluffy petals. The lifespan after they have fully bloomed is about 2-3 days. If you'd like flowers with a longer lifespan that have a similar appearance, we recommend garden roses.
Day 1: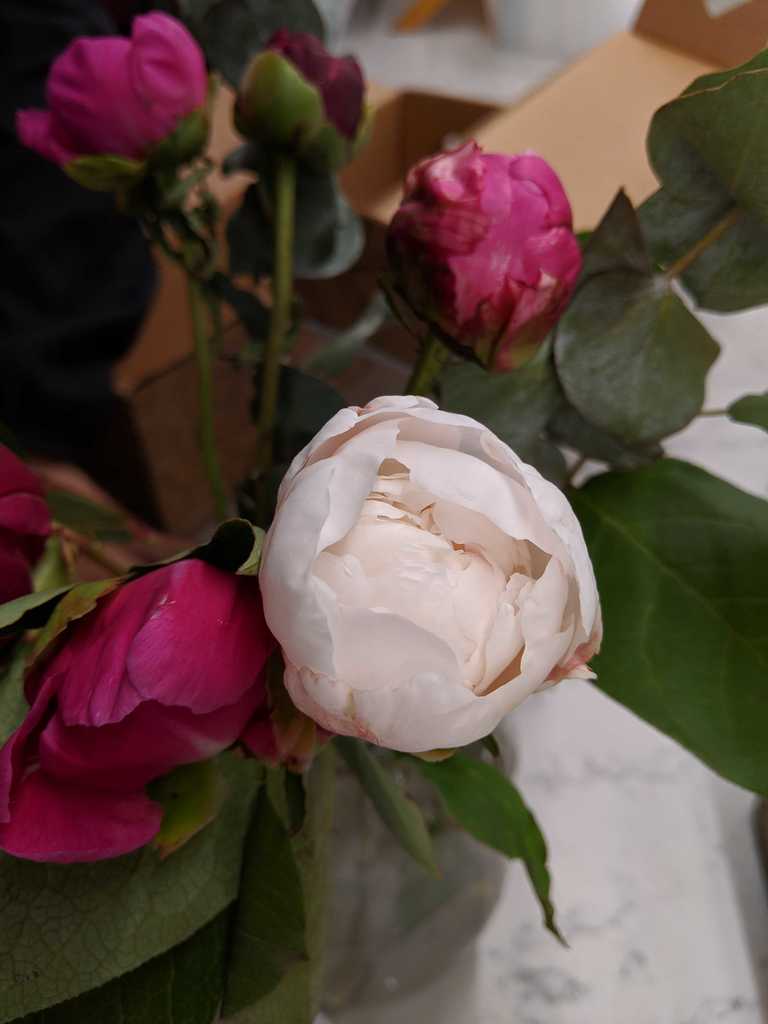 Day 2: