Some of our more popular flower types may seem smaller or greener than you were expecting which is normal! 
Tulips arrive in bud form and will look like bulbs. This is normal because they come straight from the source and will bloom beautifully with a trim and some hydration. Since these flowers are top-heavy, they only need about 1-2 inches of water and trim to fit the vase.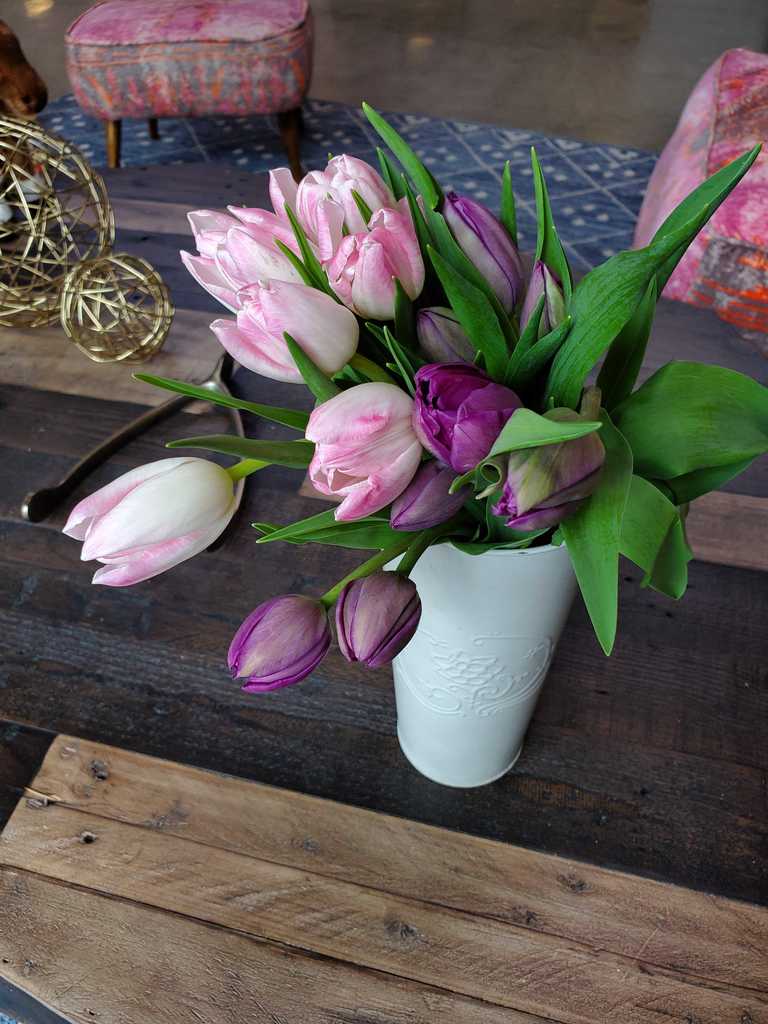 Day 1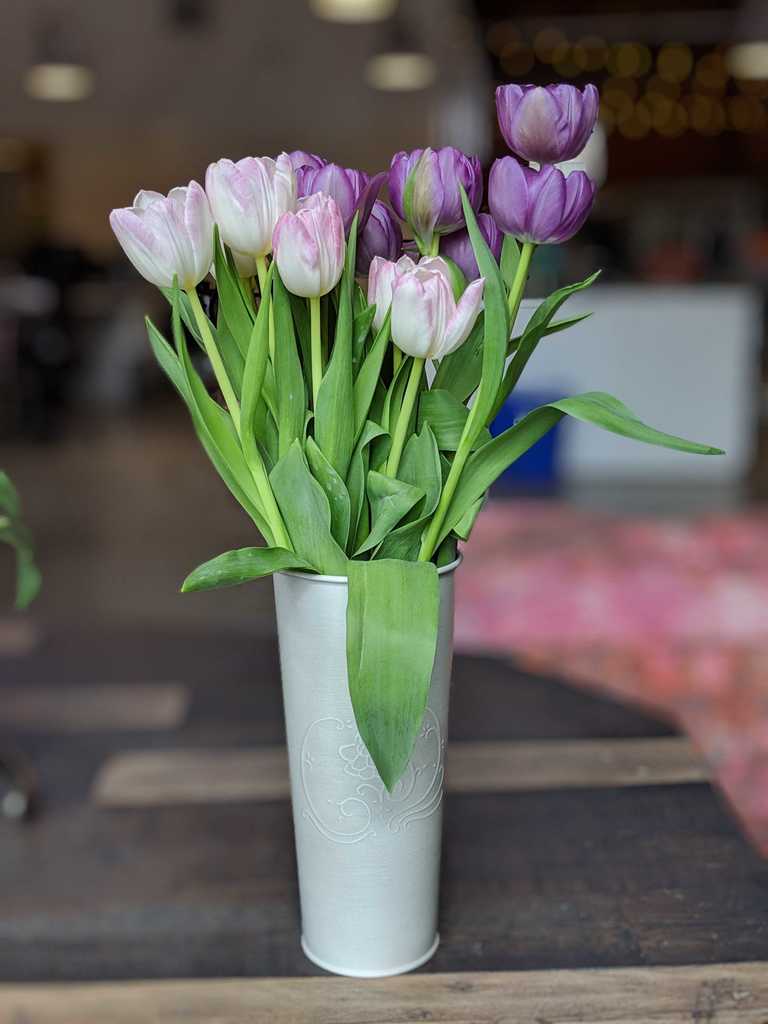 Day 2
Ranunculus are a smaller bloom that take time to open. The bulbs may appear very small or droopy but they just need some hydration and a quick trim! Deluxe and grand sizes will arrive as 2-3 separate bouqs.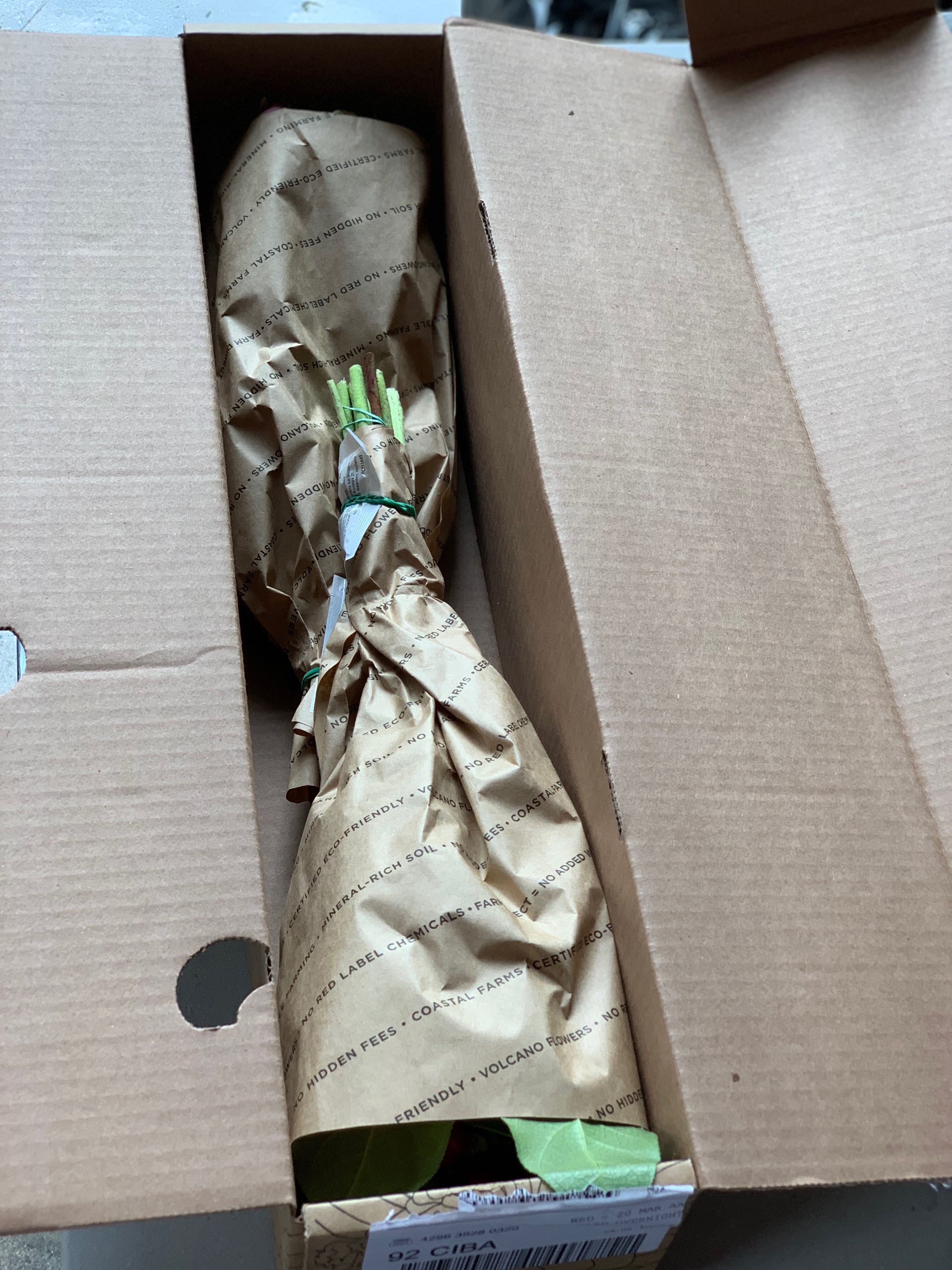 Deluxe unboxing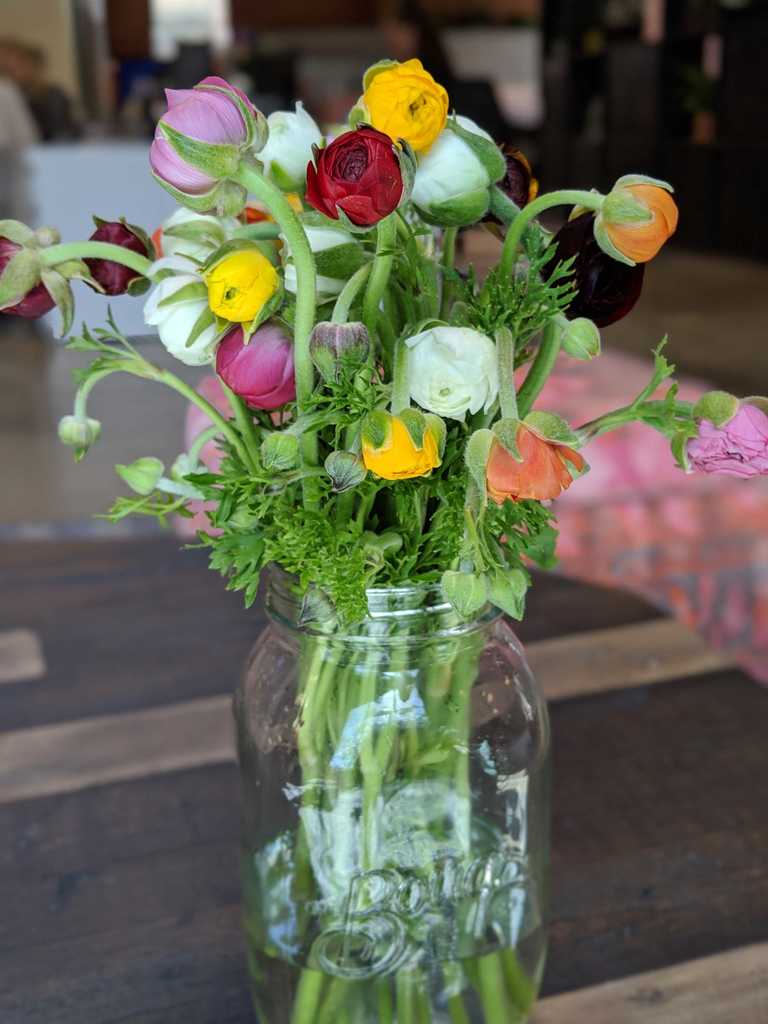 Day 1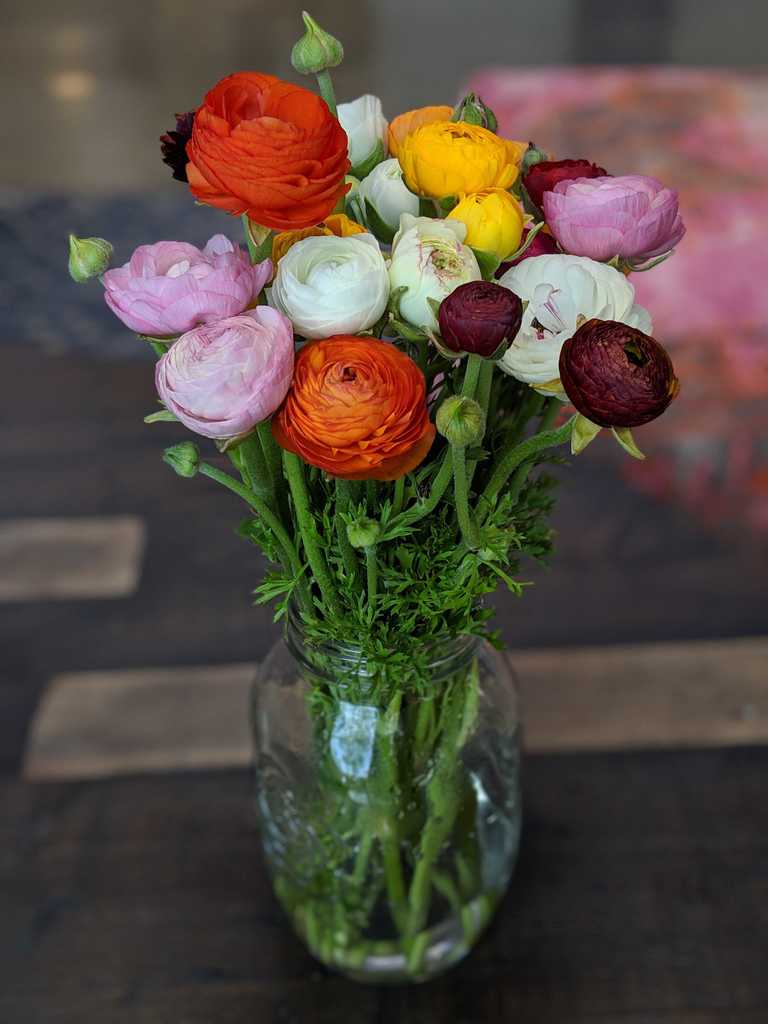 Day 2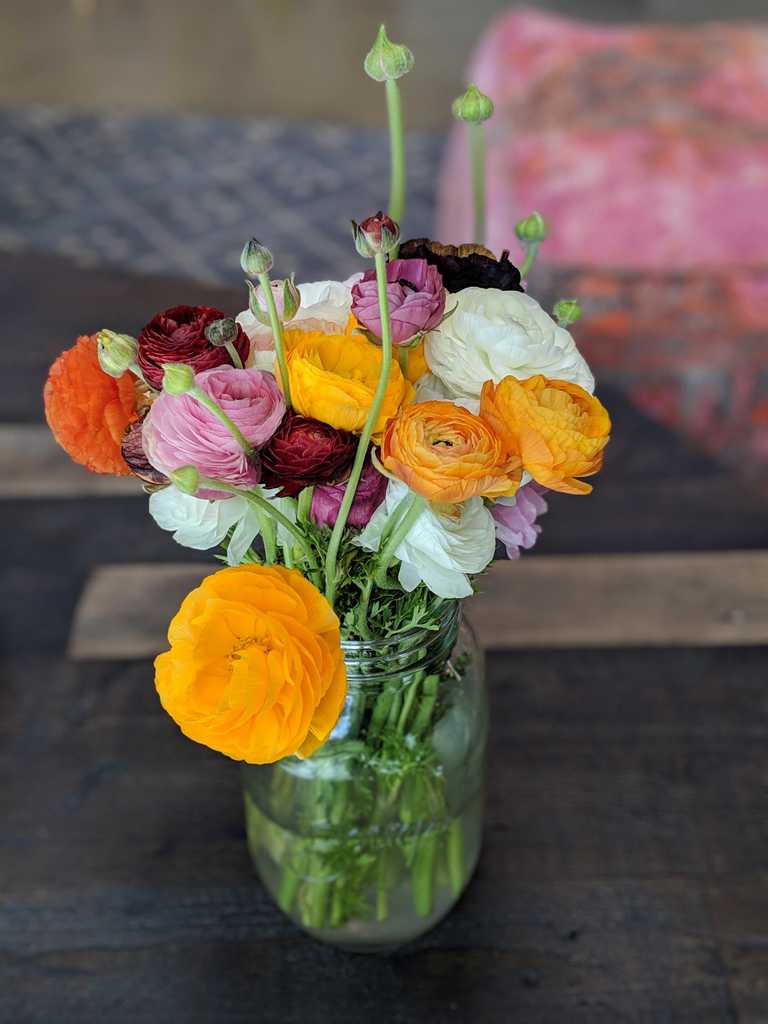 Day 8 - still blooming!
Freesia also arrives in bud form. Since these blooms are smaller we recommend ordering a deluxe or grand size for a fuller arrangement. The greenery is in fact freesia waiting to bloom!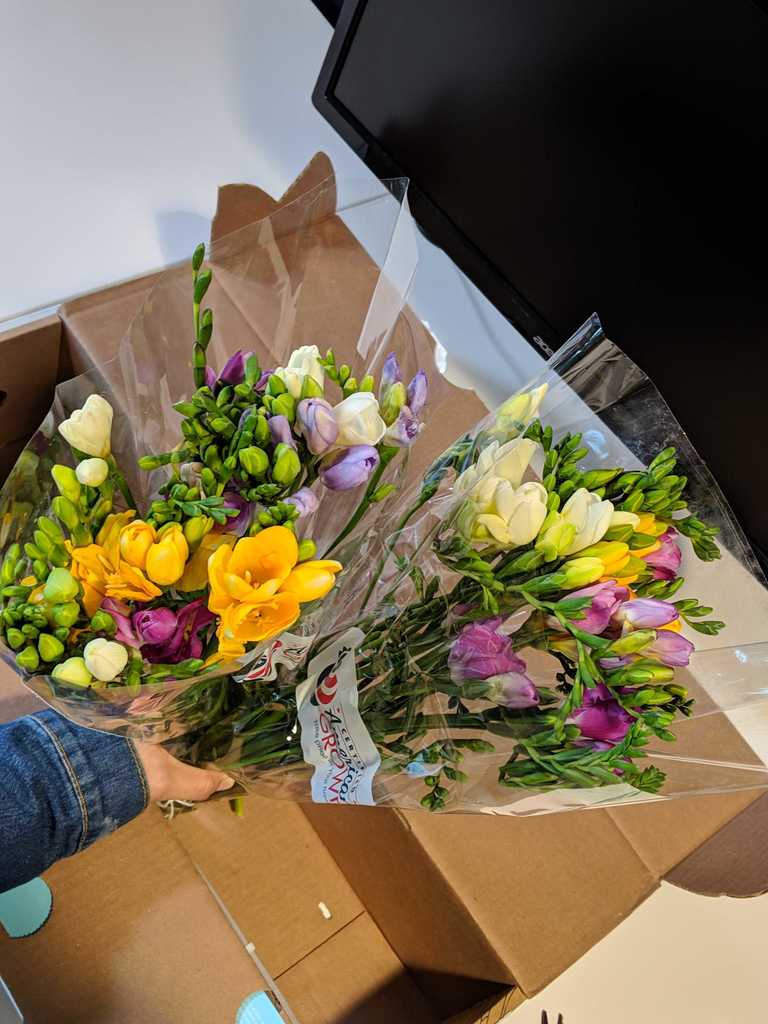 Deluxe unboxing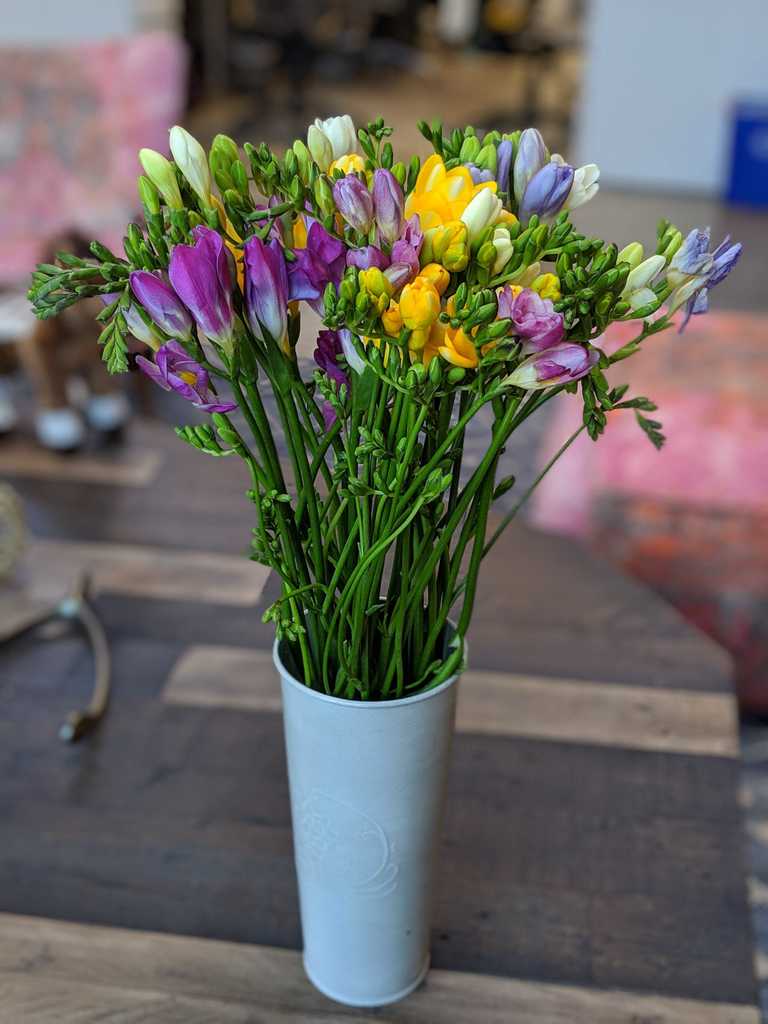 Deluxe, day 1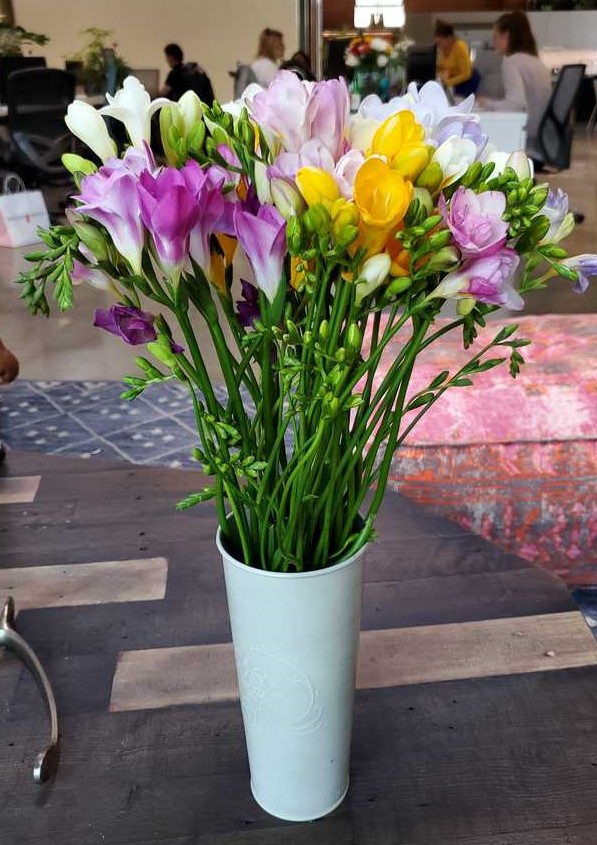 Day 2
Alstroemeria blooms arrive slightly closed and also in bud form. Once they're trimmed and hydrated they'll bloom and last up to 2 weeks! Shades and color intensity may vary.
Lilies arrive in bud form for weeks of enjoyment. All buds should bloom, but it's normal if some do not bloom.