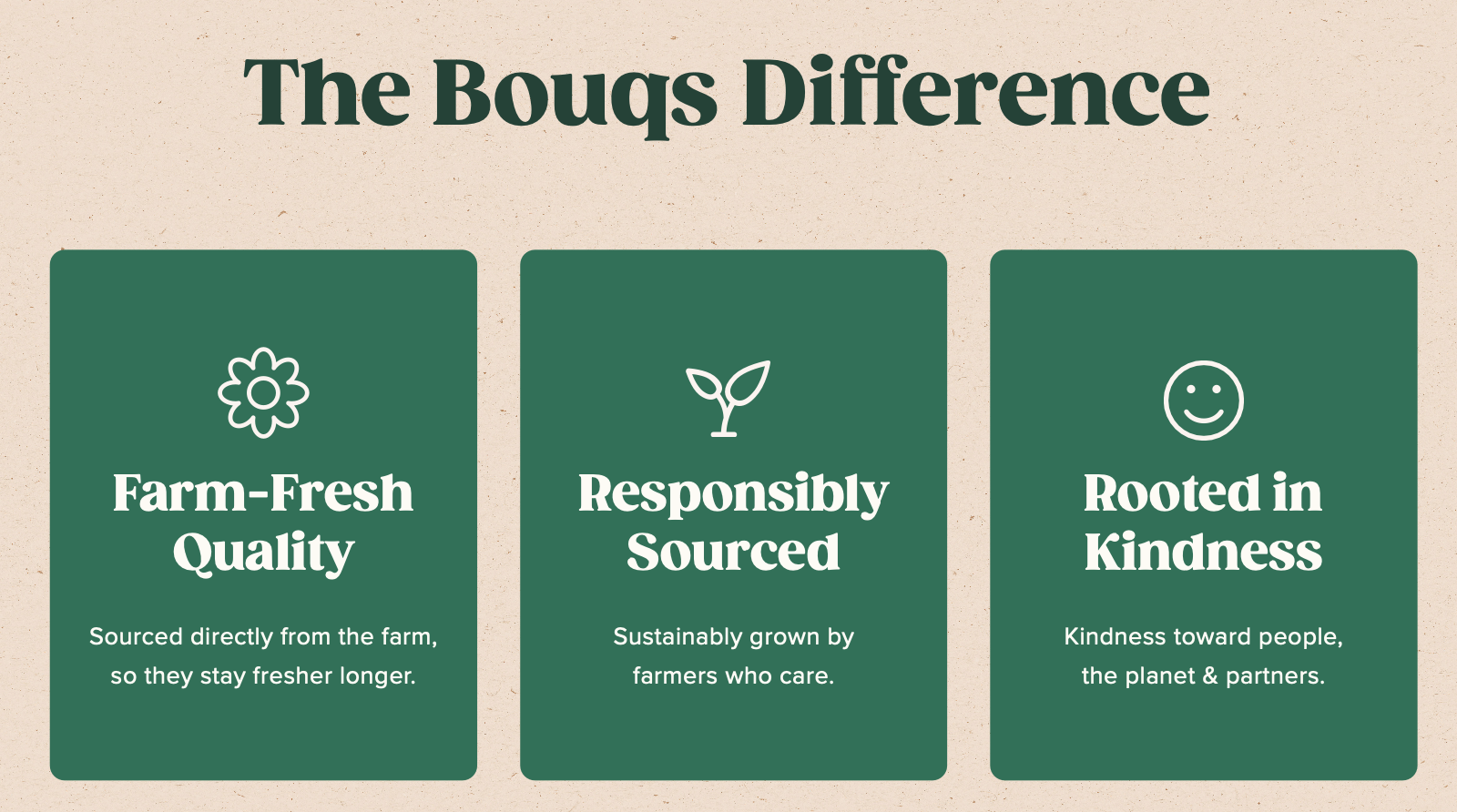 Our Bouqs are responsibly sourced and sustainably grown by farmers who care.
We know where our flowers come from. We have personal relationships with our farmers, which means you can feel good that your flowers are supporting farms that, like us, are committed to protecting the environment and their worker's well-being. The farmers we work with have high standards and most farms are certified by third parties like Rainforest Alliance, BloomCheck, or Florverde Sustainable Flowers. Read more here.
We source our flowers from where they grow best. The farms we work with have unique factors that make them ideal for growing flowers, from luminosity and altitude to mineral-rich volcanic soil. We partner with farms that have eco-friendly growing practices such as recycling water, composting plant waste, and organic control practices.
Our direct sourcing and obsession for minimizing waste results in less than 3% waste of flowers sent
directly from farm to customer through Bouqs orders.
Even our box was designed with the planet in mind. It's the most efficient possible packaging that will safely transport fresh blooms, resulting in the smallest footprint possible for transport.